Saving at least 50% on SAP support costs to leverage the investment made in implementing an existing SAP system is an attractive proposition for most IT leaders, especially in today's economic stress. Third-party support provides this option. In fact, Gartner calls "third-party support a safe haven." 1
However, many IT leaders have several questions:
Is third-party support right for their SAP landscape? Will it support their specific SAP environment and business needs? Will it deliver reliable and consistent support?
How will moving to Rimini Street support impact their SAP roadmap – for e.g., expanding or deepening SAP footprint?
How will they manage our SAP landscape with or without Solution Manager?
What are the benefits of using Rimini Street support for SAP Products?
Please listen to Hari Candadai, GVP, Global Thought Leadership and Strategy, Rimini Street, and Eric Robinson, General Manager of SAP Services, Rimini Street as they discuss the above questions using their deep experience with over 500 SAP clients.
Gartner, Predicts 2020: Negotiate Software and Cloud Contracts to Manage Marketplace Growth and Reduce Legacy Costs, 18 December 2019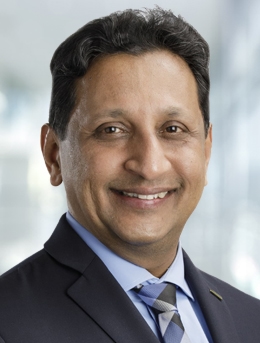 Hari Candadai
GVP, Global Thought Leadership and Strategy
Rimini Street
Mr. Candadai is a seasoned marketing professional with over 18 years experience in global product marketing and corporate marketing management, including running a successful marketing strategy and consulting firm. Prior to Rimini Street, Mr. Candadai held various product marketing and management roles in global companies including Siemens, Remedy, BMC Software, Nokia, and most recently at Ariba where he led the company's global product marketing strategy and execution.
Designing, developing and executing highly differentiated market positioning and messaging, successful go-to-market strategies and competitive leadership plans has been a continued theme in Mr. Candadai's success. He has consistently demonstrated his leadership by building strong customer relationships and optimal cross-functional partnerships within marketing, sales and customer-facing teams. Mr. Candadai is the author of several thought-leading white papers on disruptive software and services models, and as one of the chief evangelists for independent support, he is a frequent speaker at industry conferences globally.
Mr. Candadai holds an MBA in International Marketing from SV University, India as well as an MBA in Marketing and Corporate Strategy from the University of Mississippi.
Eric Robinson
General Manager, SAP Services
Rimini Street
Eric Robinson is responsible for the expansion of all Rimini Street SAP services and products worldwide. He works to ensure all SAP teams are aligned on product strategy, management, delivery, and sales.
Eric specializes in vision, guidance, planning, and management for technical solutions to complex business problems. Having worked with SAP systems since the early 1990s, he has extensive knowledge of manufacturing, distribution, and financial systems.
Mr. Robinson spent 12 years as CIO for Color Spot Holdings, a grower providing plants and flowers to major retailers such as Home Depot. He consistently maintained an IT budget of 0.75% of sales revenue, becoming an authority on cost-effective IT.
Earlier in his career, he led teams of SAP professionals at a division of Toyota and at medical device manufacturer, Hudson RCI.