Enterprise software is complicated and also mission-critical. You run your financials, sales, production, human resources and more on it. In some cases, having your ERP and databases down can bring your company to its knees and cost millions. Quality and professional support are vital. Traditionally, the major enterprise software vendors, including Oracle®, SAP®, Microsoft®, and IBM® have simply tacked on support and maintenance as a percentage of your license costs. With these fees, the vendor has promised to deliver fixes, patches, certifications, and upgrades. But is it delivering on that promise?
This informational webinar clarifies the myths that may have dissuaded companies from making the move away from original vendor support, sacrificing significant savings and innovation opportunities in the process. We contrast lingering doubts with facts and realities, along with practical guidance about the choices available to you including third-party support.
Key takeaways from this webinar:
Clarify the common myths around software support and contrast with facts and realities
Compare the value and ROI of software vendor support programs with third-party support
Hear specific client case examples and experiences with Rimini Street support.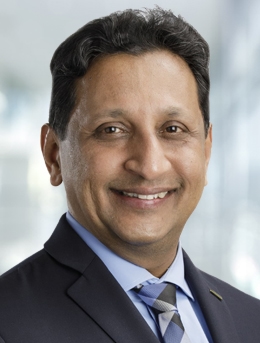 Hari Candadai
GVP, Global Product Marketing and Strategy
Rimini Street
Mr. Candadai is a seasoned marketing professional with over 18 years experience in global product marketing and corporate marketing management, including running a successful marketing strategy and consulting firm. Prior to Rimini Street, Mr. Candadai held various product marketing and management roles in global companies including Siemens, Remedy, BMC Software, Nokia, and most recently at Ariba where he led the company's global product marketing strategy and execution.
Designing, developing and executing highly differentiated market positioning and messaging, successful go-to-market strategies and competitive leadership plans has been a continued theme in Mr. Candadai's success. He has consistently demonstrated his leadership by building strong customer relationships and optimal cross-functional partnerships within marketing, sales and customer-facing teams. Mr. Candadai is the author of several thought-leading white papers on disruptive software and services models, and as one of the chief evangelists for independent support, he is a frequent speaker at industry conferences globally.
Mr. Candadai holds an MBA in International Marketing from SV University, India as well as an MBA in Marketing and Corporate Strategy from the University of Mississippi.