SAP licensees had a challenging 2020 with the global pandemic. They now face a looming deadline for the planned end of mainstream maintenance for SAP ECC 6.0 and a decision to make on migrating to S/4HANA.
Technology leader IDG recently surveyed SAP licensees to better understand their current challenges and future plans for SAP technology. Topics included SAP innovation, maximizing ERP investment, and third-party support.
IDG's Tom Schmidt, Digital Content Director, speaks with Rimini Street's Hari Candadai, GVP, Thought Leadership and Strategy, about the top 5 findings from the survey report in this "Navigating the Future of SAP" webinar. View it on demand now.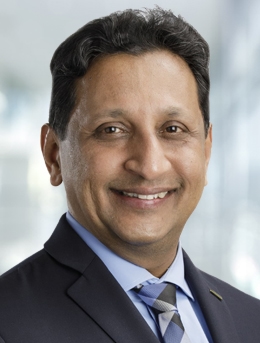 Hari Candadai
GVP of Thought Leadership and Strategy
Rimini Street
Mr. Candadai is a seasoned marketing professional with more than 18 years of experience in global product marketing and corporate marketing management, including running a successful marketing strategy and consulting firm. Prior to Rimini Street, Mr. Candadai held various product marketing and management roles in global companies including Siemens, Remedy, BMC Software, Nokia, and, most recently, Ariba where he led the company's global product marketing strategy and execution.
Designing, developing, and executing highly differentiated market positioning and messaging, successful go-to-market strategies, and competitive leadership plans has been a continued theme in Mr. Candadai's success. He has consistently demonstrated his leadership by building strong customer relationships and optimal cross-functional partnerships in marketing, sales, and customer-facing teams. Mr. Candadai is the author of several thought-leading white papers on disruptive software and services models and, as one of the chief evangelists for independent support, he is a frequent speaker at industry conferences globally.
Mr. Candadai holds an MBA in International Marketing from SV University, India as well as an MBA in Marketing and Corporate Strategy from the University of Mississippi.
Tom Schmidt
Digital Content Director, Strategic Marketing Services
IDG