Award-winning, ultra-responsive software support
Whether you're currently running SAP S/4HANA or considering an ECC to S/4HANA migration, our Rimini Support™ for SAP S/4HANA delivers award-winning, engineer-led services including support for custom code; all tax, legal, and regulatory updates; and strategic advisory services for roadmap planning and interoperability optimization.
We will secure and fully support your S/4HANA release at a savings of up to 90% on your total SAP S/4HANA support costs, freeing up significant funds for innovation. Our 24/7/365 support services are led by Primary Support Engineers who average 20+ years of experience. We can support your S/4HANA release on-premises or in the cloud, and our average response time is under 90 seconds for critical P1 and P2 issues.
Our comprehensive support services can help you:
achieve your strategic, financial, and operational goals
extract greater value from your technology investments
proactively secure your enterprise software ecosystem
follow your own IT roadmap: on-premises, cloud, or hybrid
full-time staff engineers across 21 countries
average response time for P1 and P2 issues
savings on total SAP S/4HANA support costs
overall average client satisfaction rating
Managed services that free up your IT team for innovation
With Rimini Manage™ for SAP, we take on your day-to-day IT service management and help reduce complexity and improve operational efficiency. With our deep expertise in SAP, we can manage and improve your existing environment, freeing up your team for higher-value innovation and strategic projects.
The benefits of Rimini Manage™ for SAP include:
an always-on global network of senior-level software engineers
human-first expertise empowered by AI service insight and automation
fast incident resolution and reduced project backlogs
root cause analysis to prevent incident recurrence
an unlimited ticket model from a broad catalog of services
the flexibility to fill your IT skills gaps seamlessly
predictable billing
Benefits of partnering with Rimini Street
Eliminate Overspending
Redeploy newly available funds into high-impact projects
Chart Your Roadmap
Free yourself from vendor mandates and restrictions
Innovate Around Existing Systems
Leverage our expertise in interoperability and security
Attract and Engage IT Talent
Staff your innovation initiatives while we support your ERP
Rimini Street clients include: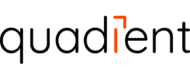 Additional Resources
Street Wise
Where wisdom from decades of experience coupled with a passion for business and technology provide true IT thought leadership
Learn More
Let's Start a Conversation
How can Rimini Support for SAP S/4HANA help you meet your goals?