Public sector budgets continue to be under significant pressure due to the on-going economic challenges and industry uncertainty. At the same time, the need to deliver essential and quality community services and innovation has increased, not decreased. However, new funding is limited given the current environment. As a result, astute cost optimisation has become the mantra for many public sector organisations in 2021.
In this interactive discussion, hear from IT leaders from Kent County Council, Nottinghamshire County Council, Derby City Council and Durham County Council as they examine industry pressures today. They'll also explore options for optimising ERP tech spend right now while driving efficiencies in back-office IT systems and funding digital initiatives to delight their communities.
What we will cover:
Current priorities and challenges facing Public Sector IT leaders
Why tech cost optimisation is front of mind right now
Pragmatic strategies to shift legacy spend
How to dramatically cut support costs for SAP, Oracle and other ERP software while ensuring mission-critical systems run smoothly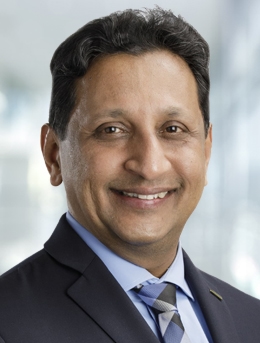 Hosted by:
Hari Candadai
GVP, Global Thought Leadership and Research
Rimini Street, Inc.
Mr. Candadai is a seasoned marketing professional with over 22 years of experience in global product marketing and corporate marketing management, including running a successful marketing strategy and consulting firm. Prior to Rimini Street, Mr. Candadai held various product marketing and strategy roles in global companies including Siemens, Remedy, BMC Software, Nokia, and Ariba where he led the company's global product marketing and go-to-market strategy and execution.
Mr. Candadai is the author of several thought-leading white papers on disruptive software and services models, and as one of the chief evangelists for independent support, he is a frequent speaker at industry conferences globally.
Brit Peacock
Financial Systems Manager
Durham County Council
Vincent Godfrey
Strategic Commissioner
Kent County Council
Vincent joined Kent County Council in August 2016 and has been the Strategic Commissioner since April 2017. He was a senior civil servant for the 12 years prior, serving in the Home Office firstly and then Ministry of Justice (MoJ). From 2009 he was the Director of Commercial and Contract Management, responsible for a portfolio of £3.5bn per annum. During his time as a senior civil servant, he was Gateway reviewer for the Major Projects Authority and a Crown Representative for the Cabinet Office working across central government departments on high profile programmes.
He spent 14 years in the rail industry with various organisations including London Underground Limited and Network Rail. Predominantly this time was spent working on infrastructure and outsourcing programmes.
He has been a Fellow of the Chartered Institute of Purchasing and Supply since 2007 having joined in 1992 and was their Professional of the Year in 2007. The University of Birmingham awarded him an MBA in 1997.
Sarah Stevenson
Group Manager, Business Services Centre
Nottingham County Council
Sarah is the Head of the Shared Services Centre for Nottinghamshire County Council, the local authority responsible for public services including education, transport, planning, social care, libraries, trading standards and waste management for the county of Nottinghamshire. Sarah has held a number of senior roles at Nottinghamshire over a 20 year career with the local authority including Head of Employee Service Centre & Head of Customer Service Centre as well as her current role, whereby she led the design and implementation of the Shared Services Centre as part of a major back office transformation programme. Her focus covers Financial Services, Employee Services and the SAP Centre of Excellence.
Lynda Innocent
Head of Information, Transformation and Applications Support
Derby City Council
Lynda is the Head of Information, Transformation and Applications Support at Derby City Council. Derby is a Unitary Authority which is responsible for the delivery of the whole range of public services in its area.
Lynda has worked for Derby City Council for over 20 years, and has had responsibility for managing or overseeing the Council's systems including the Oracle E-Business Solution. The Oracle E-Business Solution was first implemented by Derby City Council in 2007 and upgraded to Release 12 in 2012. In  February 2017, Derby City Council entered into a third party support contract with Rimini Street for the support and maintenance of its E-Business Suite.
Mike Cattermole
Public Sector Director, Rimini Street UK
Rimini Street Ltd.
Mike joined Rimini Street in 2019 and is responsible for public sector and utility sales for the UK. Acting as an industry thought-leader, he has worked in the ICT space for over 35 years and carries a huge depth of experience in products and services, largely around the public sector and utility markets.
Mike's goal is to help participants identify and formulate forward-thinking ERP initiatives that reduce the ongoing cost of ownership, improve the support service to end users, and fund innovation.