Maintain Stable, Reliable, and Compliant Long-Term ERP Investments for a Minimum of 15 Years
Current ERP releases are stable, robust, and customized to meet unique business requirements, so don't let changes in the technology stack or software vendor pressure force the abandonment of a vital IT asset. Consumer and technology drivers require IT to adapt quickly to enable new business initiatives, quickly and efficiently. Rimini Street independent, third-party support helps protect ERP ROI by maintaining current systems for 15 years or more at significant annual support savings. Leverage proven ERP releases as the foundation for new business innovation.
Extend the lifespan of ERP while optimizing enterprise software management
Expensive and lower-value upgrades or migrations mandated by software vendors for entire ERP systems or related infrastructure components — just to stay fully supported — is not the answer to maximize an ERP ROI. Now is the time to extend the life and drive more value out of current ERP and Database software releases, then to focus resources on programs that drive competitive advantage and growth. Rimini Street helps clients "future-proof" their enterprise software platforms against challenges caused by ever-changing IT landscape components, positioning them to adopt new technologies for stability while helping keep ERP value high – and support for a guaranteed minimum of 15 additional years without requiring any costly, labor-intensive, and low-value upgrades or migrations.
Help keep ERP systems flexible and interoperable
Constantly balancing obsolescence, operating-system compatibility, vendor certifications, hardware upgrades, and new technologies can be overwhelming for IT teams. Rimini Street has successfully helped many clients solve complex technology challenges — including compatibility, migration, and integration — across operating systems, databases, middleware, compilers, browsers, APIs, and integrated cloud components in hybrid, internally deployed, and cloud landscapes. Rimini Street enterprise application support helps clients protect ERP investments, ensuring ERP systems remain fully functional while maintaining compatibility with older operating systems through virtualization and other modern techniques. This can eliminate expensive upgrades or migrations caused by changing enterprise software, browser compatibility, or infrastructure refreshes.
Why Rimini Street
Rimini Street provides unified support services for enterprise software to help optimize clients' IT investments through an expert, client-centric, single-provider model. Rimini Street has helped organizations reallocate millions of dollars from their IT budgets to innovation and growth initiatives and extend lifespans of hard-working, stable software implementations.
Better model
Harnessing years of experience in supporting hundreds of complex global enterprise software environments, Rimini Street has successfully helped many clients integrate new technologies — such as mobile and browser applications — without compromising ERP investments. Best-practice advice and guidance from Rimini Street Advanced Technology Services will help integrate new technologies and aid in the compliance and compatibility of current ERP platforms while boosting security and performance.
Better people
Maximize the lifespan and value of ERP releases with a dedicated team of technology experts. Rimini Street Primary Support Engineers (PSEs) have an average of 20+ years of experience in enterprise software management, solving complex software architecture and technology stack interoperability issues. This dedicated team develops tools and solutions to address interoperability issues including prototyping, custom development, and integration with third-party solutions.
Better outcomes
Reduce total cost of ownership by extending the life of customized, hard-working software releases. Avoid the software vendor-dictated roadmap to upgrade or migrate to expensive and unproven solutions, investing savings in business-building innovation and digital transformation.
Rimini Street clients include: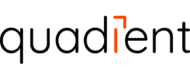 Additional Resources
Street Wise
Where wisdom from decades of experience coupled with a passion for business and technology provide true IT thought leadership
Learn More
Future-proof your ERP investment today.
Contact sales to learn more