Modernize and Optimize ERP System Application Roadmaps
The answer from most ERP software vendors to any question is an upgrade to its latest and greatest platform or solution – even if there is a perfectly running ERP system already in place. Now the software vendors are urging customers to migrate to their new platforms, with little regard to what is best for the IT department or company. This dictated roadmap is not driven by business value but by the software vendor's need for revenue. Modernize and optimize ERP system applications based on a Business-Driven Roadmap, not one that is vendor-dictated.
Strategic enterprise application roadmapping
Many companies today have invested millions in their current ERP systems, but are feeling pressured by software vendors to migrate to leave behind current proven releases for new unproven platforms. Deciding whether to migrate to vendor-proprietary ERP clouds or adopt best-of-breed options to replace specific ERP functionality (e.g. CRM, HCM) causes further uncertainty and unclear application roadmaps. Gain time to evaluate future software and release roadmap options with Rimini Street, with no required updates or migrations for at least 15 years. Leverage Rimini Street roadmap services, with insights from the business-driven roadmaps from thousands of clients, to plot a strategic path forward.
Optimization and modernization of functional application plans
Balancing the need to modernize current enterprise software with the imperative to enable new business initiatives and models is more challenging now than ever as the pace of change has accelerated. New entrants quickly change entire industries. Consumer expectations force immediate adaptation. Extending the life and driving more value out of current ERP software releases to strategically respond to these critical business needs is vital. Rimini Street helps optimize and run current systems, freeing up funds and resources that can be focused on innovation the business needs now.
Why Rimini Street
The dedicated Rimini Street team of functional experts enables you to optimize existing enterprise application software investments, extend current capabilities to leverage hybrid IT, and transform your business to a digital enterprise with help from intelligent and agile technology and functional enterprise application roadmaps.
Better model
The Rimini Street Functional Services team provides advice and guidance on the enterprise application roadmap that's right for each client. Expert engineers will help to understand the real costs, benefits, and limitations of ERP cloud — and how each can impact ERP roadmaps and direction, filling feature gaps, adapting, and automating with modern technologies.
Better people
Dedicated Rimini Street Functional Services experts help maximize the value of current ERP investments, stabilizing systems, and then planning for future-state. This functional assessment will also include ROI analysis to help determine the value of potentially upgrading to the latest version or extending the life of current systems. Led by Primary Support Engineers (PSEs) with an average of 20+ years of experience, frontline service is manned by experts in strategic and tactical operations.
Better outcomes
Integrate modern technologies quickly and seamlessly with Rimini Street. Deploy automation, analytics, and mobility without changing the core system to help free resources for higher impact initiatives. Strategic roadmaps follow client business needs, not software vendor-driven paths, for cost-savings blueprints that can help impact top and bottom lines.
Rimini Street clients include: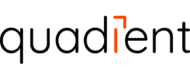 Begin to map your application strategy today.
Contact us to learn more.