Rimini Street benefits
Innovative Program Options
Unlimited and flexible subscription programs to best match your business needs
Skilled Engineers
Access to a global network of experts with deep applications and database experience
Operational Efficiency
Preventative, root cause maintenance to reduce issue volume
End-to-End Approach
Streamlined managed services and support from a single partner
Managed IT services overview
We provide a flexible managed service model for applications and databases that leverages proactive support and maintenance through expert resources, industry-leading response time SLAs, and a well-established escalation and communication path.
Continuous optimization
Evolve your systems with agile delivery of modernization and innovation projects by experts that know your business and systems. Our team can also perform your system improvements, customizations, and configurations.
Flexible model
Experience a managed services model that can grow and adapt with your changing business needs. You'll have the ability to scale resources up or down over time and allocate resource time for system enhancements or professional services needs interchangeably.
Supplemental expertise
Access hard-to-find expertise for new or legacy technologies​ to expand your team's capabilities. Our global network of engineers provides deep application and database experience for faster resolutions and reduced delays.
Rimini Manage™
Managed services for application and database software delivered by highly skilled engineers, featuring an innovative, flexible model with industry leading SLAs that can resolve skill shortages and provide smoother system operations at predictable, fixed, and optimized cost.
| Commercial Databases | Open-Source Databases |
| --- | --- |
| • Oracle Database | • PostgreSQL |
| • IBM Db2 | • MySQL |
| • Microsoft SQL Server | • MongoDB |
| • SAP HANA | • MariaDB |
| • SAP Advantage Server | |
| • SAP MaxDB | |
| • SAP SQL Anywhere | |
"Vendor software maintenance fees dominated our limited IT budget, but since switching to Rimini Support™ for Oracle EBS and Database, we have freed up savings to invest in digital innovation to make our company a leader in the new IT environment."
"We log in a ticket, and Rimini Street provides root cause analysis and permanently fixes those issues. We are seeing vast improvements leading to stabilization and ability to meet our KPIs."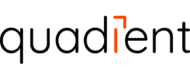 "The best part is that our customers have not seen any difference. We are still working together but with upgraded and compliant systems. We can be ISO certified. This is the key to working with partners such as the UK Post Office."
Let's Start a Conversation
How can our managed services model help you improve your operational efficiency?