Moving IT from a Cost Center to a Strategic Partner
Business leaders are placing increasingly greater demands on IT to support strategic priorities such as digital transformation and new business models. Delivering technology innovation for the business can carry a hefty price tag both in terms of funding and resources. Free up people, time, and money for digital transformation projects that create competitive advantage and drive growth.
Shift spending from maintenance to strategic growth initiatives
"Keeping the lights on" is no longer enough but doing so can consume as much as 90% of IT budgets. It's not surprising that capital for innovation is seemingly always scarce. Short of securing new budget, which is a challenge for most IT organizations, IT leaders must juggle resources to fund strategic technology initiatives that will move the business forward. Switching to Rimini Street can save an immediate 50% on annual support fees and up to 90% on total support for ERP and database software. Making the switch means IT is free from the burden of software vendor support costs and can direct liberated funds and resources toward revenue-generating strategic growth initiatives for the enterprise.
Avoid expensive ERP refresh projects to help fund strategic IT initiatives
Defer or eliminate expensive, disruptive, and minimal-value upgrades and migrations. Rimini Street enables CIOs to take control of their IT journeys by moving from software vendor-dictated roadmaps to a Business-Driven Roadmap approach designed around their business objectives, not around the enterprise software vendor's objectives.
A Business-Driven Roadmap mindset shifts the power away from the vendor, giving enterprises the flexibility, funding, and freedom to focus on strategic initiatives that support growth and create competitive advantage for the organization.
Accelerate innovation to deliver business value more quickly
Optimize current systems and resources to shift IT focus to needed business projects that deliver competitive advantage and growth. Unnecessary updates and migrations consume vital resources and delay needed innovation for years. Instead, leverage a hybrid IT strategy that accelerates business value by combining current robust systems with high-impact cloud and other technologies for a solid foundation that delivers on needed digital transformation programs.
Why Rimini Street
Rimini Street solutions replace vendor support and deliver a superior service experience, leveraging a scalable, global support model to drive business results. IT leaders can reduce and optimize IT support services costs to invest in competitive advantage and growth. Rebalance spending priorities to help fund strategic initiatives.
Better model
Rimini Street provides independent, third-party software support, built on a comprehensive service model designed to optimize clients' IT investments. Driven by a culture of continuous improvement, Rimini Street enacts ongoing advancements to processes and technologies to exceed client needs, allowing them to focus resources on higher-order initiatives for the fueling of growth. Experience a comprehensive solution to support, manage, modernize, future-proof, and secure software.
Better people
Getting expert service is easy at Rimini Street, with a client-centric experience led by veteran engineers at the front line of support. Primary Support Engineers (PSEs), averaging 20+ years of enterprise experience, wield the expertise and global resources to deliver technical agility and prowess, resolving the most complex software issues — distinct from what the software vendor typically provides.
Better outcomes
The outcome-based service model from Rimini Street puts clients in control and enables Business-Driven Roadmaps for better business results. Through cost savings and expert support, Rimini Street can free clients from misallocation of resources that can come from following vendor-dictated paths, allowing redirection of funds and acceleration of priority initiatives.
Rimini Street clients include: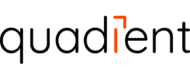 Shift spending from maintenance to innovation.
Contact us to learn more.