Strategic Enterprise Support Alternative for IT Procurement, Sourcing Leaders
With 90% of the average IT budget going toward ongoing operations and enhancements, IT procurement has a mandate to identify new savings and budget to support funding business transformation initiatives. It is vital to find and understand all options that can help procurement gain leverage and savings in large IT spend categories like ERP and Database software.
Leverage third-party support services to dramatically cut software support costs and drive ROI
Increased internal and external demands require IT procurement organizations to deliver cost savings rapidly in new and innovative ways—and drive IT ROI. Rimini Street independent, third-party support services and comprehensive support solutions can help sourcing and IT procurement teams immediately save 50% on annual ERP and database support fees and up to 90% on total support costs. Rimini Street has helped its clients over $7B to date, enabling them to better focus resources on innovation and strategic initiatives that help enhance competitive advantage and fuel growth.
Help ensure that ERP upgrades and migrations are business-driven, not vendor-dictated
Rimini Street works with IT procurement services teams to replace software vendor support for enterprise applications and databases, delivering significant annual cost savings and providing the flexibility to upgrade or migrate to a new platform only when there is clear business value and ROI to do so. Don't upgrade or migrate now just to stay fully supported by the vendor. Rimini Street provides procurement advisory services and world-class support for ERP applications and databases with a seasoned team of experts providing ultra-responsive support, including support for customizations at no extra charge.
Partner with IT to advance the digital agenda and increase C-suite visibility
Continue to grow the relationship between the information technology procurement team and IT team by leveraging Rimini Street to help redirect cost savings to digital innovation and help drive procurement ROI that the C-suite will notice. Working together, procurement and IT can bring the most effective technology and services to bear, both in cost and function. This makes it possible to free up capital plus better focus resources on innovation and strategic initiatives.
Why Rimini Street
Better model
Companies cannot afford disruption of their mission critical systems and supply chain operations. Rimini Street's unique program offers a breadth of premium features not typically found in software vendor support programs at any price. Our ultra-responsive support program also includes maintenance and strategic services, which is not standard with software vendor support, including expert support for customizations at no extra charge.
Better people
Rimini Street Support Services are led by Primary Support Engineers (PSEs), backed by an always-available network of global experts who average 20 years of professional IT experience. Procurement leaders can be confident in recommending this support alternative for the business.
Better outcomes
The number one issue for most procurement/sourcing organizations today is to reduce total costs and improve cost efficiencies. Save 50% on annual support fees and up to 90% on total support costs by switching to Rimini Street. Fund a digital agenda by freeing up capital and resources today.
Rimini Street clients include: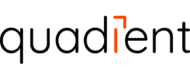 Additional Resources
Street Wise
Where wisdom from decades of experience coupled with a passion for business and technology provide true IT thought leadership
Learn More