Costs continue to be under pressure across the enterprise as businesses react to the severe and on-going economic and industry pressures. At the same time, the need to accelerate digital business initiatives has increased, not decreased, but there is not new funding available given the current environment. Cost optimization has become a mantra for many businesses in 2020 as their revenues have been squeezed or even crushed.
Join industry expert and Forrester analyst, Mark Bartrick and Former CIO (CF Industries, Valspar, Medtronic) Tom Grooms, as they examine the pressures IT leaders face today and explore options for optimizing tech spend right now in order to help fund new initiatives that will drive competitive advantage and growth in the post-COVID economy.
Topics covered include:
CIOs top priorities for the coming 12 months
Why Tech Cost Optimization is front of mind right now
Pragmatic strategies to shift legacy spend to help pay for revenue-generating initiatives
Watch the OnDemand webinar today!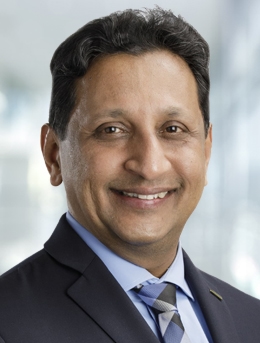 Hari Candadai
GVP, Global Thought Leadership and Strategy
Rimini Street
Mr. Candadai is a seasoned marketing professional with over 18 years experience in global product marketing and corporate marketing management, including running a successful marketing strategy and consulting firm. Prior to Rimini Street, Mr. Candadai held various product marketing and management roles in global companies including Siemens, Remedy, BMC Software, Nokia, and most recently at Ariba where he led the company's global product marketing strategy and execution.
Designing, developing and executing highly differentiated market positioning and messaging, successful go-to-market strategies and competitive leadership plans has been a continued theme in Mr. Candadai's success. He has consistently demonstrated his leadership by building strong customer relationships and optimal cross-functional partnerships within marketing, sales and customer-facing teams. Mr. Candadai is the author of several thought-leading white papers on disruptive software and services models, and as one of the chief evangelists for independent support, he is a frequent speaker at industry conferences globally.
Mr. Candadai holds an MBA in International Marketing from SV University, India as well as an MBA in Marketing and Corporate Strategy from the University of Mississippi.
Mark Bartrick
Negotiation Consultant
Forrester
As an expert in the software negotiation space, Mark is adept at dissecting software contracts and vendor proposals to identify opportunities for reducing cost and/or improving value. Mark provides negotiation coaching and advice to clients at any stage of the procurement cycle to help maximize their effectiveness at the negotiation table. Mark helps CIOs, CTOs, and sourcing professionals negotiate better software deals and save money.
Tom Grooms
Former CIO of CF Industries
Valspar, Medtronic
Most recently CIO with CF Industries, Valspar, and Medtronic, Tom is an experienced Global Chief Information Officer with an exceptional record of transforming technology functions to standardize operations, enhance efficiency and profitability, create a scalable model and translate a business agenda into actionable IT strategy. Tom reimagined CF Industries IT function into a strategic business partner and transitioned to cloud-based enterprise systems, creating scalable and efficient process fuelled by continuous innovation.