Organizational Roles
Rimini Street is focused on helping clients extract more value from enterprise software investments to drive competitive advantage and growth. Learn more about how Rimini Street is helping organizations deliver on business goals and specific objectives across the C-suite, finance, IT, and procurement.
Rimini Street clients include: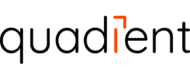 See how Rimini Street can help you meet your business needs.
Contact us to learn more.