According to Gartner1, "…an array of on-premises customers will move to third-party support as a safe haven while evaluating their long-term plans." Over 500 SAP customers have already moved to Rimini Street and have received award-winning support, cut their total support costs for their SAP platforms by up to 90%, and redirected significant budget and bandwidth to high-impact projects.
Many SAP customers have questions around how third-party support for SAP software works, key differences between SAP support and how third-party support will help them meet their technical, functional and service level objectives to keep their mission-critical SAP systems running smoothly and in compliance.
Request this OnDemand webinar to hear Jennifer Perry, VP, Global SAP Service Delivery, Rimini Street, share answers to key questions including:
What are the main differences between SAP support and Rimini Street support?

What is the scope of Rimini Street support services and software covered?

What does the onboarding process and experience look like?

How does the Rimini Street model and expertise provide responsive, tailored support globally?

How can third-party support ensure ongoing compliance with respect to tax, legal and regulatory updates?
Most SAP customers must notify SAP by September 30, 2020 in order to switch support provider. Get the answers you need to make an informed decision before you get locked-in for another year.
Watch the OnDemand webinar!
1Gartner, Predicts 2020: Negotiate Software and Cloud Contracts to Manage Marketplace Growth and Reduce Legacy Costs, 18 December 2019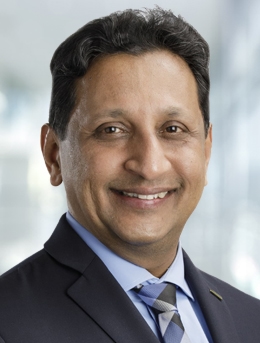 Hari Candadai
GVP, Global Thought Leadership and Strategy
Rimini Street
Mr. Candadai is a seasoned marketing professional with over 18 years experience in global product marketing and corporate marketing management, including running a successful marketing strategy and consulting firm. Prior to Rimini Street, Mr. Candadai held various product marketing and management roles in global companies including Siemens, Remedy, BMC Software, Nokia, and most recently at Ariba where he led the company's global product marketing strategy and execution.
Designing, developing and executing highly differentiated market positioning and messaging, successful go-to-market strategies and competitive leadership plans has been a continued theme in Mr. Candadai's success. He has consistently demonstrated his leadership by building strong customer relationships and optimal cross-functional partnerships within marketing, sales and customer-facing teams. Mr. Candadai is the author of several thought-leading white papers on disruptive software and services models, and as one of the chief evangelists for independent support, he is a frequent speaker at industry conferences globally.
Mr. Candadai holds an MBA in International Marketing from SV University, India as well as an MBA in Marketing and Corporate Strategy from the University of Mississippi.
Jennifer Perry
VP, Global Service Delivery - SAP
Rimini Street
Jennifer Perry is responsible for the delivery and management of all SAP support services for Rimini Street clients. She leads a global team of technical and cross-functional experts who provide solutions for SAP's Business Suite and BusinessObjects. Having worked in the retail industry for many years, Ms. Perry brings with her a keen sense of client success and satisfaction.
Ms. Perry's career spans 21 years of IT experience with Fortune 100 and 500 companies in various industries, including many years of hands-on experience as a certified SAP implementation consultant. Prior to joining Rimini Street, Ms. Perry served in various roles starting out as an SAP implementation consultant in the manufacturing, insurance, natural gas, media, retail and telecom industries. She moved on to building and running global development teams responsible for implementing, upgrading and supporting all aspects of the SAP footprint.