Digital transformation is a high priority for IT leaders these days, as is driving pandemic recovery, growing the top line, and reducing costs. SAP licensees have additional considerations including SAP innovation, S/4HANA, and avoiding SAP lock-in.
In this on-demand webinar, Rimini Street's Hari Candadai speaks with accomplished former CIO Tom Grooms (previously of CF Industries, Valspar, and Medtronic) and global SAP expert Jennifer Perry on key considerations for rethinking SAP ERP strategy now.
Highlighted in the discussion are findings from a recent IDG SAP global survey including the importance of maximizing the current SAP investment and using or considering third-party support as part of an SAP ERP strategy.
Tom Grooms
Former CIO
CF Industries, Valspar, Medtronic
Most recently CIO with CF Industries, Valspar, and Medtronic, Tom is an experienced Global Chief Information Officer with an exceptional record of transforming technology functions to standardize operations, enhance efficiency and profitability, create a scalable model and translate a business agenda into actionable IT strategy. Tom reimagined CF Industries IT function into a strategic business partner and transitioned to cloud-based enterprise systems, creating scalable and efficient processes fuelled by continuous innovation.
Jennifer Perry
GVP & GM, SAP Services
Rimini Street
Jennifer Perry is responsible for the delivery and management of all SAP support services for Rimini Street clients. She leads a global team of technical and cross-functional experts who provide solutions for SAP's Business Suite and BusinessObjects. Having worked in the retail industry for many years, Ms. Perry brings with her a keen sense of client success and satisfaction.
Ms. Perry's career spans 21 years of IT experience with Fortune 100 and 500 companies in various industries, including many years of hands-on experience as a certified SAP implementation consultant. Prior to joining Rimini Street, Ms. Perry served in various roles starting out as an SAP implementation consultant in the manufacturing, insurance, natural gas, media, retail and telecom industries. She moved on to building and running global development teams responsible for implementing, upgrading and supporting all aspects of the SAP footprint.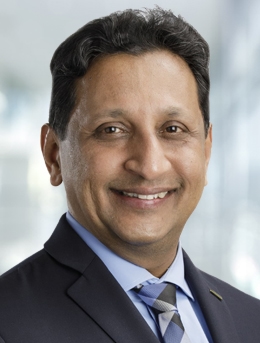 Hari Candadai
GVP of Thought Leadership and Strategy
Rimini Street
Mr. Candadai is a seasoned marketing professional with over 18 years experience in global product marketing and corporate marketing management, including running a successful marketing strategy and consulting firm. Prior to Rimini Street, Mr. Candadai held various product marketing and management roles in global companies including Siemens, Remedy, BMC Software, Nokia, and most recently at Ariba where he led the company's global product marketing strategy and execution.
Designing, developing and executing highly differentiated market positioning and messaging, successful go-to-market strategies and competitive leadership plans has been a continued theme in Mr. Candadai's success. He has consistently demonstrated his leadership by building strong customer relationships and optimal cross-functional partnerships within marketing, sales and customer-facing teams. Mr. Candadai is the author of several thought-leading white papers on disruptive software and services models, and as one of the chief evangelists for independent support, he is a frequent speaker at industry conferences globally.
Mr. Candadai holds an MBA in International Marketing from SV University, India as well as an MBA in Marketing and Corporate Strategy from the University of Mississippi.