Onboarding and Archiving:

A Smooth Start for Future Success

Thousands of organizations have successfully transitioned from vendor support to Rimini Street. The proven methodology is tailored to each client, helping ensure rightful access to software entitlements and setting up effective communications to maximize the value of their Rimini Street relationship.
Onboarding:


Transitioning to a superior support experience

Onboarding is a client's first experience with world-class Rimini Support, so every measure is taken to facilitate a smooth process. From startup to conclusion, the Rimini Street ISO-certified onboarding process sets up clients for future success in three key areas: Relationships, Technology, and Communication.
Relationships
As with all things at Rimini Street, onboarding starts with people. Clients will get to know their onboarding project manager, Primary Support Engineer(s), account management team, and other important support personnel. Clients receive clear definitions of roles, resources, and responsibilities — key aspects of efficient and effective support engagement.
Technology
During onboarding, the Rimini Street support team gets familiar with the client's IT environment and applications, databases, customizations, infrastructure, past support cases, and internal support staff. They will also work with the client to set up secure remote access to non-production environments to streamline support and development activities. If applicable, the Rimini Street Tax, Legal, and Regulatory Updates Team will survey the client's compliance requirements for each operational and fiscal location.
Communications
Clients learn how support processes work, what's available on the Street Central client portal, and what to expect as Rimini Street takes their enterprise software support and service to a whole new level.
Archiving:


Preserve Future Flexibility to Match Strategy

The Rimini Street structured ISO 9001:2015-certified archiving process facilitates a safe and rightful transfer of a client's entitlements from the software vendor, which helps preserve the flexibility to adopt new platforms and releases in the future. Archiving licensed releases is not required, but can allow clients to continue to evolve and grow while using Rimini Street support by accessing and implementing the software that best matches the client's business and technology strategies.

Rimini Street experts scope the archive to contain appropriate upgrades, updates, patches, and documentation that best meet client needs. No independent, third-party support provider can match Rimini Street on archiving experience, quality, and resources.
Experience
Rimini Street has helped clients with more than 2,700 archives. Archiving is a complex process, so specialists assist with optimizing a client's design and scope. Years of experience help ensure that Rimini Street clients get the archiving process that best meets their future strategic needs.
Quality
The Rimini Street ISO 9001:2015-compliant processes help ensure that a client's archive is properly designed and scoped. These processes also help ensure that the intellectual property of the vendor is respected.
Resources
Rimini Street specialists have deep expertise in scoping archives, helping ensure that client archives match the client's unique business needs.
"The onboarding process was easy. The best benefit is the direct line of contact you get through Rimini Street — the Primary Support Engineer model. Having somebody you can go to directly, even when the issue could be with a customization or an interconnected system, gives us a lot of confidence that we can focus on our day jobs without worrying about keeping our systems running."
"The onboarding process was very organized and extremely well-orchestrated. We had a few minor hiccups, but Rimini Street was more than willing to work with us to resolve them, and that's key to us —how do the companies you work with respond when there is a problem? Rimini Street takes on ownership of the entire support experience. All of our processes are mature and overall support has been great."
"One of our goals was to become more flexible in our PeopleSoft applications' upgrade strategy to be able to decide when and how we upgrade these tools. By archiving the PeopleSoft updates we were already entitled to, we were able to complete an upgrade while on independent support — and do it on our own timeline. If we want to upgrade in the future, that's a choice we can make without outside pressure."
Why Rimini Street
Rimini Street comprehensive software support solutions replace vendor support and deliver a premium, tailored service experience to help drive business results. The Rimini Street mission to help clients extract the greatest value from their enterprise software has helped save nearly $5 billion to date.
Better model
Rimini Street support is vendor-agnostic, ideal for evolving and hybrid IT environments. Expert interoperability and security solutions help ensure that clients can keep existing software releases for at least 15 years and redirect scarce IT funds to critical strategic priorities.
Better people
Rimini Street engineers have the expertise, technical agility, and global resources to help solve the most complex enterprise software issues. Every client receives dedicated, responsive, high-touch service from root cause analysis through to issue resolution.
Better outcomes
Clients of Rimini Street Support Services do not overspend on vendor support. Instead, IT teams are free to work on more impactful growth initiatives that support a Business-Driven Roadmap, while newly available funds can be reallocated to digital transformation.
Rimini Street clients include: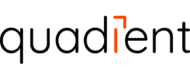 Transition to long-term support success.
Contact us to learn more.