Independent, Integrated Service Solutions for Oracle ATG Web Commerce
Reduce cost and risk of support for Oracle ATG
Rimini Street provides independent, third-party support for ATG Web Commerce and Endeca, ensuring clients' current software will continue to run with databases, middleware, and other applications as designed. Rimini Street support for Oracle ATG Web Commerce and Endeca can stand alone or be in combination with support for Oracle enterprise applications and database. Through the combined approach, enterprises can radically reduce annual maintenance costs and receive an integrated service offering with all the advantages of single-provider support.
Redirect resources to strategic initiatives
ATG Web Commerce platform generally requires a significant investment of support resources because it is typically heavily customized, requiring a level of Oracle ATG support that the vendor does not provide in its standard support program. Rimini Street provides ultra-responsive support for ATG Web Commerce, including customizations, so IT can focus resources on more strategic initiatives.
Maximize the lifespan of ATG Web Commerce
The ATG Web Commerce and Endeca products are very robust, flexible, and stable. However, Oracle has seemingly continued to shift focus to its cloud commerce solutions, leading to longer-term questions about its commitment to Oracle ATG support and enhancing ATG Web Commerce for existing customers. Maximize the lifespan of internally deployed commerce software with Rimini Street independent support.
Why Rimini Street
Rimini Street supports ATG Web Commerce software with experts on the front lines, averaging 20 years of enterprise experience. The support model is built to help extend clients' investments in ATG Web Commerce software, unlike the typical software vendor approach that often requires upgrades or updates. This unique combination produces results where IT can refocus resources (time, budget, staffing) to enhanced strategic projects.
Better model
Reduce the risk that unnecessary upgrades from Oracle ATG support can bring to commerce platforms — especially those that are not providing the ROI businesses require to survive. Extend and secure the life of ATG Commerce and Endeca software with Rimini Street.
Better people
Rimini Street support is accessible whenever and wherever needed. Engineered to support clients 24 x 7 x 365, Rimini Street experts are always available to support commerce because commerce must be always available, around the clock, to potential customers everywhere.
Better outcomes
Free up time, money, and resources to enable digital transformation programs that drive competitive advantage and growth.
Support Features

Rimini Street

Oracle Premier and Extended

Oracle Sustaining

Support Services

Application and documentation fixes

No new fixes


Operational and configuration support

Installation and upgrade support

No new upgrade scripts


Named, regional primary support engineer with an average of 20 years of experience

Account management services

10-minute guaranteed response SLA for P1 critical cases with 2-hour update communications

Full support with no required upgrades

Customization support

Performance support

Interoperability and integration support

Full support of current release for at least 15 years from contract date

Strategic Services

Technical, functional, and application roadmap advisory services

Cloud advisory services

License advisory services

Security advisory services

Interoperability and integration advisory services

Monitor and check advisory services

Impact on Resources

Significant reduction in operating costs (budget, people, time)

Independence from vendor-dictated roadmap
Rimini Street clients include: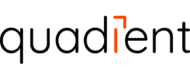 View All
Order independent support for ATG Web Commerce today.
Contact us to learn more.