With the 2019 SAP SAPPHIRE NOW event having just concluded, and many SAP customers are left with more questions than answers on pressing topics including:
SAP's planned investment and support for Business Suite – where is it headed?
A clear roadmap to S/4HANA – when will it be ready?
SAP's commitment to HANA Database – is there long term viability in the wake of some leadership and development changes?
In this 30-minute webinar Vinnie Mirchandani, Founder of Deal Architect and author of the "SAP Nation" book series shares his post-event insights and analysis, and share strategies and roadmaps gathered from hundreds of sessions with SAP licensees.
Don't miss this unique opportunity to hear from one of the leading experts on the state of SAP.
Vinnie Mirchandani
Founder and Author
Deal Architect
Vinnie Mirchandani has been called "The King of Wow" for his keen eye for technology-enabled innovation. His blog, New Florence. New Renaissance. has cataloged over 5,000 posts of innovative products, projects, and people in work, life, and play. His books, Silicon Collar, The New Technology Elite, The New Polymath and The Digital Enterprise (written for Karl Heinz Streibich) have been widely praised as an "innovation firehoses". His other books, SAP Nation and SAP Nation 2.0, are more investigative but carries his trademark style, which is case study-heavy. His books draw on the breadth of his blogs, extensive research and a global perspective from his travels to over 50 countries.
He is President of Deal Architect Inc, a technology advisory firm. The firm helps clients take advantage of disruptive trends like cloud computing and business process outsourcing (BPO) before they go mainstream. Between this firm and previous role at the technology research firm, Gartner he has helped clients evaluate and negotiate over $10 billion in technology contracts.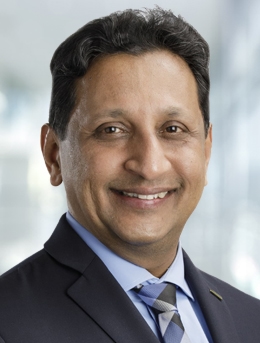 Hari Candadai
GVP, Global Product Marketing and Strategy
Rimini Street
Mr. Candadai is a seasoned marketing professional with over 18 years experience in global product marketing and corporate marketing management, including running a successful marketing strategy and consulting firm. Prior to Rimini Street, Mr. Candadai held various product marketing and management roles in global companies including Siemens, Remedy, BMC Software, Nokia, and most recently at Ariba where he led the company's global product marketing strategy and execution.
Designing, developing and executing highly differentiated market positioning and messaging, successful go-to-market strategies and competitive leadership plans has been a continued theme in Mr. Candadai's success. He has consistently demonstrated his leadership by building strong customer relationships and optimal cross-functional partnerships within marketing, sales and customer-facing teams. Mr. Candadai is the author of several thought-leading white papers on disruptive software and services models, and as one of the chief evangelists for independent support, he is a frequent speaker at industry conferences globally.
Mr. Candadai holds an MBA in International Marketing from SV University, India as well as an MBA in Marketing and Corporate Strategy from the University of Mississippi.