Software decision makers need to drive innovation to deliver increased revenue and improved customer experiences. Unfortunately, an expensive and risky ERP migration can sidetrack these goals.
Join Principal Analyst Duncan Jones from Forrester Research to learn how to create an ERP roadmap that delivers a higher level of service and experience for your customers. He'll compare key criteria and scenarios for keeping versus replacing your current stable ERP system, and how you can drive increased competitive advantage through a customer-centric ERP roadmap.
Sign up for your free webinar today and discover the criteria successful companies are using to decide whether to upgrade their ERP systems. You'll learn which ones make good business sense for you and which ones mainly benefit your ERP vendor.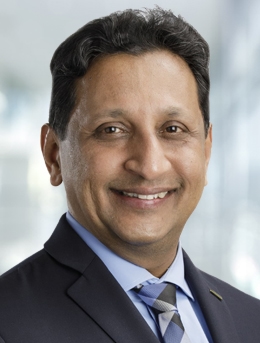 Hari Candadai
GVP of Thought Leadership and Strategy
Rimini Street
Mr. Candadai is a seasoned marketing professional with more than 18 years of experience in global product marketing and corporate marketing management, including running a successful marketing strategy and consulting firm. Prior to Rimini Street, Mr. Candadai held various product marketing and management roles in global companies including Siemens, Remedy, BMC Software, Nokia, and, most recently, Ariba where he led the company's global product marketing strategy and execution.
Designing, developing, and executing highly differentiated market positioning and messaging, successful go-to-market strategies, and competitive leadership plans has been a continued theme in Mr. Candadai's success. He has consistently demonstrated his leadership by building strong customer relationships and optimal cross-functional partnerships in marketing, sales, and customer-facing teams. Mr. Candadai is the author of several thought-leading white papers on disruptive software and services models and, as one of the chief evangelists for independent support, he is a frequent speaker at industry conferences globally.
Mr. Candadai holds an MBA in International Marketing from SV University, India as well as an MBA in Marketing and Corporate Strategy from the University of Mississippi.
Duncan Jones
Principal Analyst
Forrester
Duncan contributes to Forrester's offerings for Sourcing & Vendor Management Professionals and for Application Development and Delivery Professionals. He is a leading expert on business application strategies and how to get the most from strategic software partners, including packaged applications, SaaS, and custom development. By researching enterprises' experiences in dealing with key software providers, such as IBM, Microsoft, Oracle, and SAP, Duncan helps clients create sound sourcing strategies, nurture better supplier relationships, and get better outcomes from their strategic software investments. He also advises software providers on pricing strategies and commercial trends.
Duncan is also a leading expert on ePurchasing applications, such as eProcurement and supplier risk and performance management (SRPM), with a particular focus on the increasing overlaps and conflicts between ePurchasing and sell-side B2B eCommerce. He advises clients on their application strategy in these areas, how to make good choices between alternative solution providers, and how to get the best results from implementation.
Education
Duncan earned a first-class degree in mathematics from Hertford College at the University of Oxford and is a member of the Institute of Chartered Accountants in England and Wales.